Producing colour and detail accurate reproductions of original art work is something I have been perfecting for many years. The camera, the monitor and the printer are all calibrated to match. Under controlled lighting I produce high resolution files able to be printed at the original size. Detail and colour to the artists satisfaction. Then I can consistently produce prints to match - whether one off or longer print runs.
Printing on a choice of Fine Art papers or Canvas - all Archival products.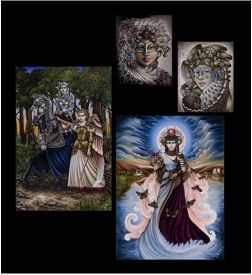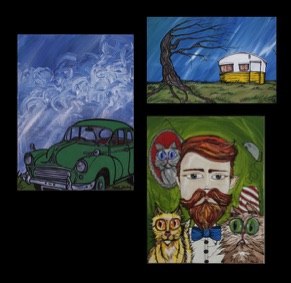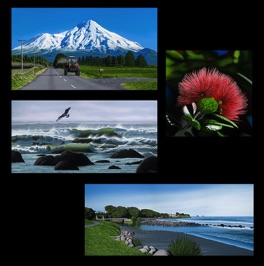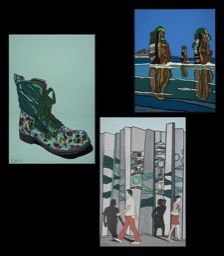 A few of my clients - they come back because I get it right!
I can't recommend Derek enough to anyone serious about having their work archivally reproduced. He is an absolute perfectionist, taking the time to get the original photograph and the ensuing print edition as close as possible to the original.  I am thrilled at the quality and detail of his work; something that no other photographer I have worked with has been capable of capturing.
I've never seen my work look so good! I'm not very good at spiels but I'll give it ago. You know I think you are great. Here goes...
Working with Derek is always a pleasure. He takes the time to discuss what I am trying to achieve and then sets about to make it happen. His experience is vast and his technical skill is the best. Prints are high quality and colour is always spot on. I have always been 100% happy with results and look forward to working with Derek again in the future.
The reproductions that Derek is able to produce are first class and I'm absolutely thrilled at how they are turning out. My clients are very happy as well. I have shied away from prints in the past because I have seen some horrendous reproductions of artworks in the past, but when Derek showed me what he can do with the printer that he has, I was pleased to be able offer quality prints for my clients. As well as paper, Derek is also able to produce prints on canvas and linen which enables a variety of prints to be done.
As well as quality workmanship, Derek is very obliging at doing a quick turn around for clients that need prints in a short time frame. Its great to have someone who works hard at making my business a success as well as his. I would have no hesitation in recommending him to anyone who needs similar work done.
Accurate colour and detail printing