The best possible prints! This is why I decided to do my own printing 40+ years ago. I wanted control of the end product of my photography. Since 1983 this desire for the best is what I have been offering my clients.
My system is Colour Managed so what we (me and my clients) see on screen is very close to the printed output - at present from an Epson 7900. Repeat prints will always match the first. Accurate colour and detail is essential for Limited Edition prints.
The media I use - photo papers, fine art papers and canvas - are the best I can source. All archival products. Most rated 60+ year print life when displayed under controlled lighting. Direct sun or outdoor display will cause faster print fade.
What I print on: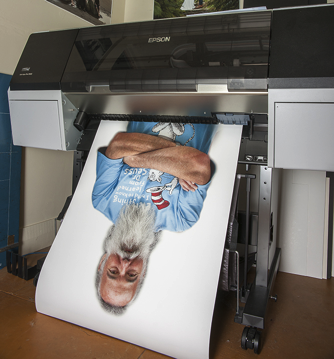 300 gsm Archival, Luster Photo Paper
305 gsm Archival, Low Gloss, 100% Cotton Rag Fine Art Paper
320 gsm Archival,100% Cotton Rag, Textured Fine Art Paper
255 gsm High Gloss Metallic Photo Paper
300 gsm Archival,100% Cotton Rag Smooth Fine Art Paper
450 gsm Archival, Cotton/Polyester Blend Canvas
230 gsm Smooth Matte Photo Paper